"I'm Martha, Colombian" A Slowcumentary by Frank Sputh
I created the genre Slowcumentary because I believe it best describes this slow, closely observed documentary.
The film is a nearly three-hour portrait of a young Afro-Colombian woman, probably the world's most intense portrait of an Afro-Colombian woman and of Afro-Colombian life and thought to date.

In a long conversation, she says, among other things: "The right man has not yet been born." She talks about her life in Colombia, about her first trip abroad, about love, sex and tenderness, about nationality, patriotism and politics, about health and education, about spirits and shamans, about women and men, about plants and animals, about order and discipline, about God and the world.

Martha was born in the province of Chocó in northwestern Colombia. She grew up there in a small village, lived for a while in Quibdó, the provincial capital, and for six months in Cartago, a town in the province of Valle del Cauca, before coming to Cali, the capital of that province. She now commutes between Chocó, where her parents live, Cali and Santafé de Bogotá, the capital of Colombia.

Martha had 20 siblings. But one brother was murdered, two other brothers died after an accident and one brother died after an epileptic seizure. Another brother is considered missing.

She lived in Cali for a while with her sisters Yulisa, María and Yasnury. During this time I got to know them and was allowed to observe their life together there for two months and document it for this film. Martha also accompanied me on a month-long trip to Ecuador, where she experienced the sea for the first time in the province of Esmeraldas.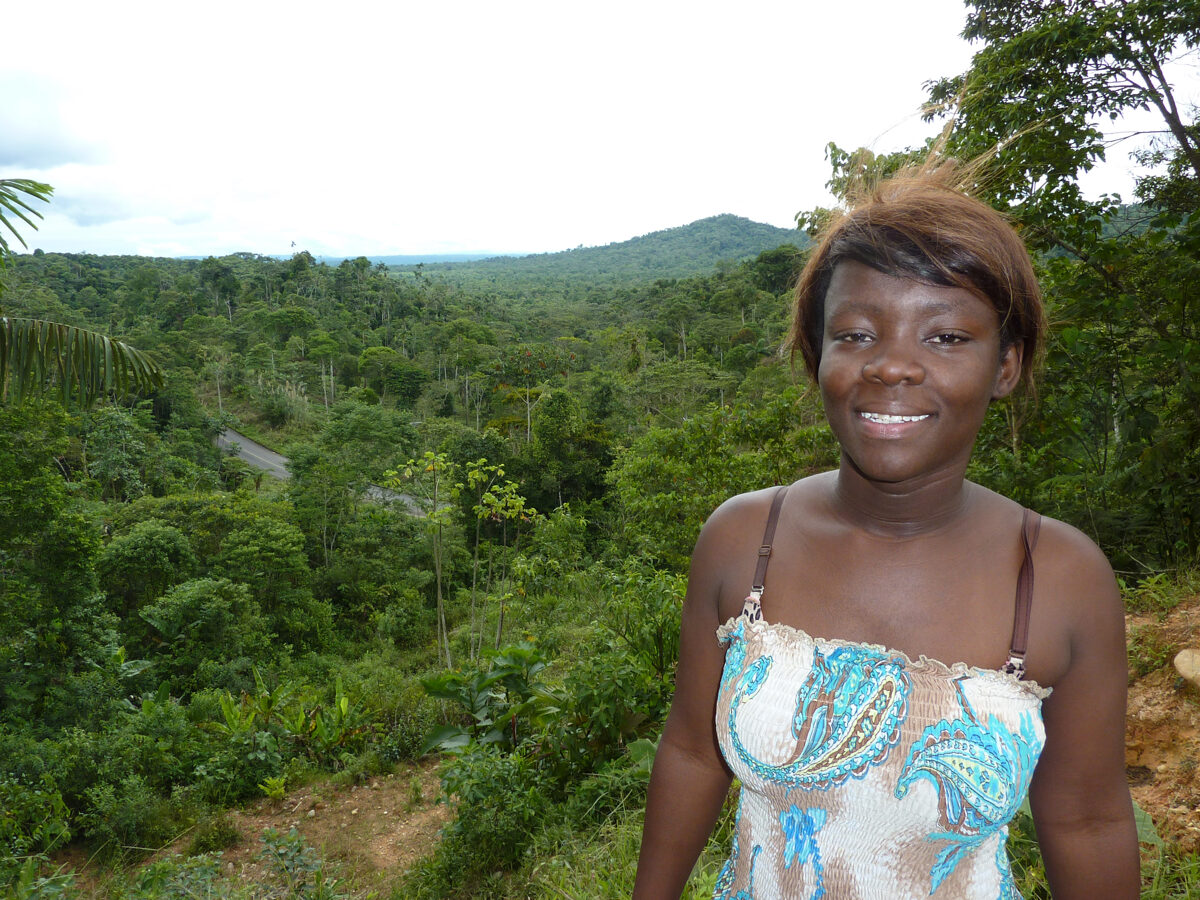 Martha in Amazanga, Ecuador Photo: Frank Sputh